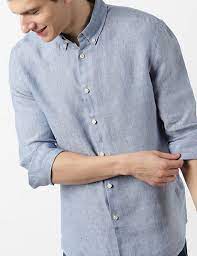 Linen shirts are a great option to wear for hot weather. Linen is a natural fabric, and the best quality linen shirts are made of high-quality fibers, absorb skin's sweat, and look amazing. You have different types of linen shirts in different colors and designs for men. Owing to its quality, linen is a great option. Discover the list of the best linen men's shirts.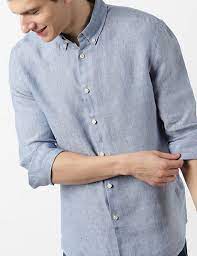 Printed linen shirts
Looking for a lively and edgy variant of linen to choose from??? You have an unlimited range of prints to select from. From floral linens to patterned, you can add fun to your style in any way you want. Look stylish and effortlessly comfortable in these prints.
Checked linen shirt
Sophisticated, elegant checks give a dapper look to men and add to the eternal retro look. Head to dinner, beach or anywhere you want in a fitted checked linen shirt with a club collar. Slim fit linen shirt can offer a unique modern look.
Striped linen shirt
Looking forward to adding classic aesthetics to your daily wear? Choose a striped linen shirt and jeans combo. It is timeless wear and will give you a rough yet bohemian look. Striped linen with chinos can be a perfect dress for a date night.
Denim linen shirt
Smooth, long-lasting and strong, the denim is a great shirt for style and comfort. You can wear it to get a perfect party look. Wear it with a pair of washed jeans to get an amazing ensemble.
Solid linen shirt
Solid colored linen shirt is a pick that any man would swear by. They are perfect wear for any social gathering. Solid linen shirts with chino will give you a crisp finish.
Color pop linen shirts
If you're looking for pop color linen shirts from orange to yellow, mustard to red, you can go for these too. The pink linen shirt will easily work for your casual to formal wear. Team it with the right color of pants to get a perfect match.
Half-sleeve linen shirts
If you want something casual and cooler, go for a half-sleeve linen shirt. You can pick shirts and trousers in the same color or contrast colors.
Formal linen shirts
If you have to make a formal appearance, linen will not disappoint you. You can wear a linen shirt with a suit or pants for any scheduled meeting. It is the perfect traditional pick to make a polished impression at the office.