Whenever you plan to dump, donate or abandon your Mac device, the very first thought which strikes your mind is what if someone gets to know about your past history? What if they find out about what all is stored on device? Well, the answer to this problem of yours is AweEraser.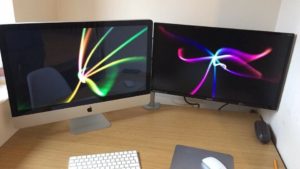 AweEraser for Mac is a safe Mac data erasure. It helps you to safely and permanently delete data from hard drive, USB flash drive, storage media etc. it helps you delete the already deleted data of Mac Operating System. It also provides you with tools to allow you to batch remove apps on your Mac and wipe out your browser history, cache, log and privacy. However, everyone knows that the deleted or formatted files can be retrieved by data recovery programs. But, when you are planning to sell, donate or gift your Mac, USB or camera, you need to ensure that your privacy and private data gets permanently wiped out and rather than just erasing the files and folders and emptying the recycle bin and formatting the device, you need to do more.
AweEraser for Mac give you military and government standard data erasure standards to make sure that your permanently destroy the selected data without impacting the OS and life of your computer. The certified data removal methods comprise of brilliant programming to give you cent per cent deletion and no retrieval. You can permanently erase data on Mac and it is very simple to use. It gives you 100% reliable and flexible data deletion.
It comes with three options. They are mentioned below:
Option 1: Shred folders and files.
Option 2: Delete complete hard drive and hard device to remove all the data permanently from your hard drive.
Option 3: Wipe out free disk space to erase the already formatted or deleted files permanently.
Apart from this AweEraser also gives you the facility of internet cleaner and uninstaller. The internet cleaner removes your browsing history, password and caches. While the uninstaller helps you to uninstall apps in batches and wipe out the linked files like registry files and app junk. The software is 100% secure and gives you guarantee of erasing the specific data from your hard drive, camera, memory card, USB flash drive, Server, RAID permanently. It will not hold any damage to your device and only erase the info which you want to remove. So, go ahead and try it out.