Body wraps were originally discovered to reduce weight without requiring exercising or craving for food. But now they are used for skin toning, relaxation and enhancing blood circulation. Special skin toning wrap are available in the market which give visibility flawless skin within minutes. By applying body wraps, one tends to instantly reduce few inches thereby discovering a noticeable effect over the skin. Body wraps are widely available in online stores as well as in local spas and saloons. They come with natural ingredients like clay, mud, algae, lotion and cream. They are required to be wrapped for 40-45 minutes over the targeted area in order to allow some perspiration and weight loss.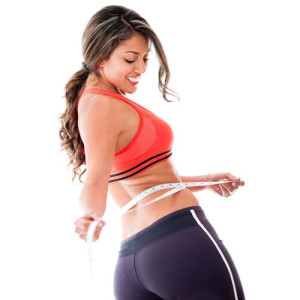 One of the biggest advantages of using Weight loss wraps is that it helps the body to get rid of harmful toxins with the help of metabolic stimulation. By applying these wraps, one tends to stimulate body functioning thereby getting rid of the accumulated toxicity. Some of the wraps use shea butter rich lotions for skin hydration. Such wraps leave incredibly supple and smoother skin behind.
It is a well-known fact that moms have least time in taking care of their body. After pregnancy women's body changes a bit and it is really hard for them to keep themselves into shape and look beautiful. But still there are many moms who try everything so as to maintain their health and body shape and look beautiful. If you are one of such moms who want to look beautiful even after having kids then body wraps is the best option to check out and go with.
Easy to use these are best for keeping yourself in shape and look beautiful. If you are one of those busy moms who have no time to look after themselves and can't go out for exercise or parlours for skin care then body wraps are must for you.
A body wrap tends to function through skin exfoliation process. It uses salt scrub and dry brushing for cleansing the body system. Apart from reducing weight, these slimming wraps also help in relaxation of entire body system. They help to enhance blood circulation thereby giving it a natural glow to the skin altogether. After finishing off with the process of applying these wraps, one requires proper rinsing and application of lotions.
Some of the commonly used ingredients in body wraps include clay, chocolate, butter, rosemary, honey and eucalyptus. They smell as if they have been fetched right from the gardens. Body wrap treatments that are available in spas and salons comprise of detoxification and slimming therapy in combination of relaxing and moisturizing procedures.
Some of the fatty areas of the body such as thighs, hips, bicep are difficult to target. Such areas have persistent fat deposition which is difficult to treat. By applying body wraps one shall heat up the deposited fat till the extent that it shall melt away and would appear in the form of sweat. Some of the people state that body wraps typically work on the technique of water reduction for reducing weight. However, it is not true. These slimming wraps work on the technique of heating fat. This simply means that these wrap does not lets you gain weight when you restore back the lost water.
The slimming results received by using slimming wraps last typically for months. However if you desire to prolong these results then you must resort for proper dieting and exercising habits. Regular workouts and diets will not only help one to maintain a good figure but shall also help one to stay away from various potential diseases. In case one is wondering about How to tighten, tone and firm skin after weight loss then also these wraps serve as a viable solution. Users shall not face sagging skin or starch marks after they apply these miraculous wraps over their skin surfaces.