SEO for CBD brands is competitive now, with new CBD and hemp extract businesses springing up each day. While it's an energizing time for entrepreneurs who are spreading the healing properties of legal cannabinoids, it also implies that your CBD business needs a competitive edge to stand out. It's now more important than ever to make sure your website design, social media, and SEO are perfect.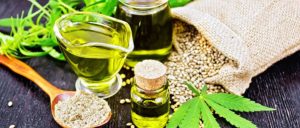 Here are some of our top tips for making sure your CBD brand gets the online attention it deserves…and your fair share of sales!
Do an SEO Audit and Optimize Your Website Content
One of the most important steps you can take to make sure your front and back-end SEO is performing is to do an SEO audit. An audit provides you the foundation and lets you know the areas to improve SEO for CBD brands, both short-term and long-term.
Discover Your Niche and Publish Quality Content
In any competitive industry, discovering your niche is key. Will you promote your product to sports enthusiasts? Moms? Dog parents? You want to beat the competition by refining your branding. You can then choose focus long-tail keywords that help you target that niche audience and use these in your blog content. It's much easier to reach a qualified customer through your business blog if you are using strategic keywords.
For example, you're more likely to rank for the keyword phrase "CBD for moms" or "CBD for active seniors" unlike rank for "CBD". This is because everyone who owns a CBD business is trying to rank for "CBD", and is likely spending ad dollars to achieve that objective. I'm sure you wouldn't want to compete with top companies that spends thousands of dollars ranking for a particular keyword CBD in the CBD Market with your small pocket.
Make a decision and gear your blog topics towards your niche. While SEO for CBD brands can be competitive, it's better to give it a try.
Claim Business Listings to Capture Local Search
As an owner of a local CBD shop or even if your online business is based in a certain location, create a business listing to take a chunk out of local search traffic in your area. Effective local SEO for CBD brands is similar to other industries because many people would prefer to buy their CBD products from a local company. Ensuring your business is listed with correct, current information on Google, Yahoo, Bing, and other search engines is important. Not only will this information help potential clients to locate you, find and your website, but it also gives your business some online credibility and professionalism.
Don't Skimp on Social Media
Social media is very much interlinked with your search engine rankings. As you have likely noticed, your social media profiles will often pop up as the second, third, or maybe even first result when a customer searches for your brand online. If you aren't investing in your CBD brand's social presence, you're missing a huge opportunity to tell your story.
Produce Your Own Unique Video Content
Video content is a big advantage when attempting to improve SEO for CBD brands. Since it has a somewhat higher boundary to the passage, very few brands are doing it! Google openly favors brands that incorporate video on their website and social media accounts, and bumps web pages and blog posts with a video up in organic search results. Why? Because video content is what consumers like.
While producing your own videos may seem intimidating, it's now easier than ever to get started. You don't necessarily need costly equipment and education in video editing! With just your iPhone and some free editing software, you can create great videos. You can also affordably hire a professional to make video content for your brand, including live-action animations. Let us know if you need help producing a video!
We work with many CBD and medical marijuana brands, and these are the main organic techniques that we have seen help them improve their search rankings. The main thing we suggest is to dive right in and make the modifications that you can now. Post a few times a week on social, pull the trigger on that SEO audit you need, and start regularly publishing blog and video content. You'll see results faster than you expect! If you'd like some help or have questions, don't be shy. Reach out to us and we'd be happy to educate you further on SEO for CBD brands.