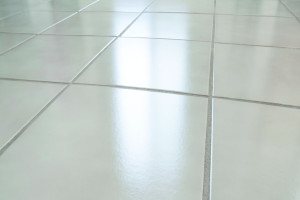 Bizaillion floors can clean and color seal your grout to make your grout look attractive and look like new. We use top-quality grout color sealing products to permanently rejuvenate the clean look and color that your grout had when it was first installed. We can also change the color of your grout to virtually any color you like. We can color match most of the major grout producers' palettes to match the exact color of your existing grout. Color sealing grout can make even the oldest, most stained and damaged grout look like when it was first installed.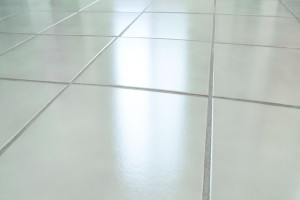 Color sealing grout permanently seals your grout's pores to prevent dirt and stains from absorbing into the grout. Color-sealed grout is much easier to clean and maintain than grout that has been sealed with a common clear impregnating sealer. A soft scrub brush and some mild cleaning agents are all that is required to clean up dirt and spills on color sealed grout. With proper care and maintenance color sealed grout will look clean and new for the life of your tile installation.
We only use top-quality grout color seals that are manufactured to last for years. We can also provide regular cleaning and maintenance services for your color-sealed grout. We can color seal tile countertops, floors, backsplashes and any other tiled surface where sanded grout has been installed. Color sealing your grout is a great way to bring new life to be old, dirty, impossible to clean grout.
Grout Color sealing FAQ:
Q. What are the main advantages of getting my grout color sealed?
A. While a normal clear sealer can protect grout lines from stains, a color seal application can truly make your grout lines stain proof. A color seal process will permanently seal your grout and make it waterproof and stain-proof. Dirt and spills on a color-sealed floor can be easily cleaned up, making a color sealed floor much easier to clean and maintain.
Q. How long will the Color seal process take?
A. Color seal can usually be applied in 3 to 6 hours depending on the size of the floor.
Q. How long after the Color seal has been applied how long before I can walk on my floors?
A. The grout is ready for foot traffic four hours after the completed application. The color sealer will typically take one day to 2 days to fully cure.
Q. What type of grout can be Color sealed?
A. We basically color seal ceramic and porcelain tile installations with sanded cement based grout. The Colorseal is formulated to work best on sanded grout but in some cases unsanded narrow grout lines can also be color sealed. We typically do not colorseal epoxy, urethane or other types of synthetic grouts.
Q. Can we match any grout color?
A. Our Colorseal can match nearly every grout manufacturer's color palette. We provide sample color pallets to ensure you will be happy with the color of your color-sealed grout.
Q. What does a color-sealed floor look like?
A. Color sealed grout looks virtually identical to normal grout except with a much more evenly colored appearance. Our grout color sealers have a non-glossy flat looking appearance with all the visual characteristics of normal grout. You can Bizaillion floors today, and we can do a free estimate and show you a sample of color-sealed grout. We can also do a test sample on your grout so you can see how color-sealed grout can look with your tile installation.