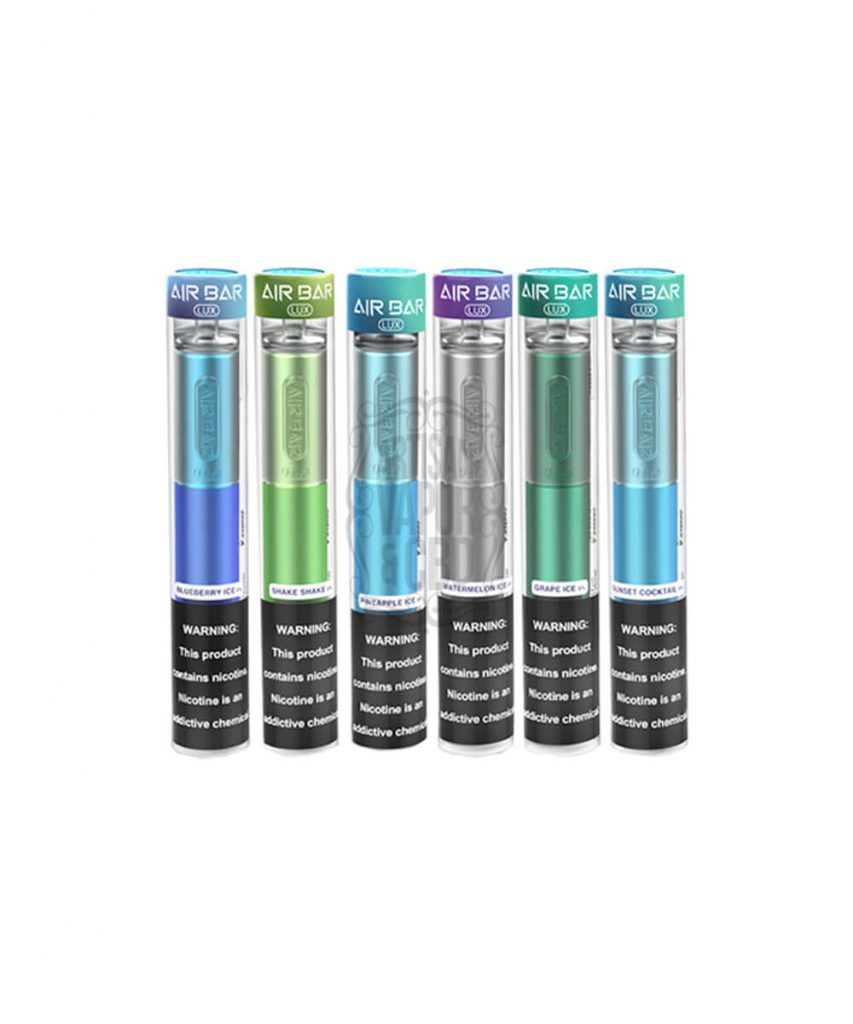 Air Bar Lux are designed and manufactured by the well-known company smoke alley. When it comes to giving you the buzz that you've been craving for, they are simply the best. Each device comes with a powerful precharged battery that gives you up to 1000 puffs. Each puff tastes fresh and fruity throughout the whole 1000 puffs and that is why everyone loves them. Air Bars are known for their excellent flavor line, they have over 15 flavors to choose from including many menthol and non-menthol options.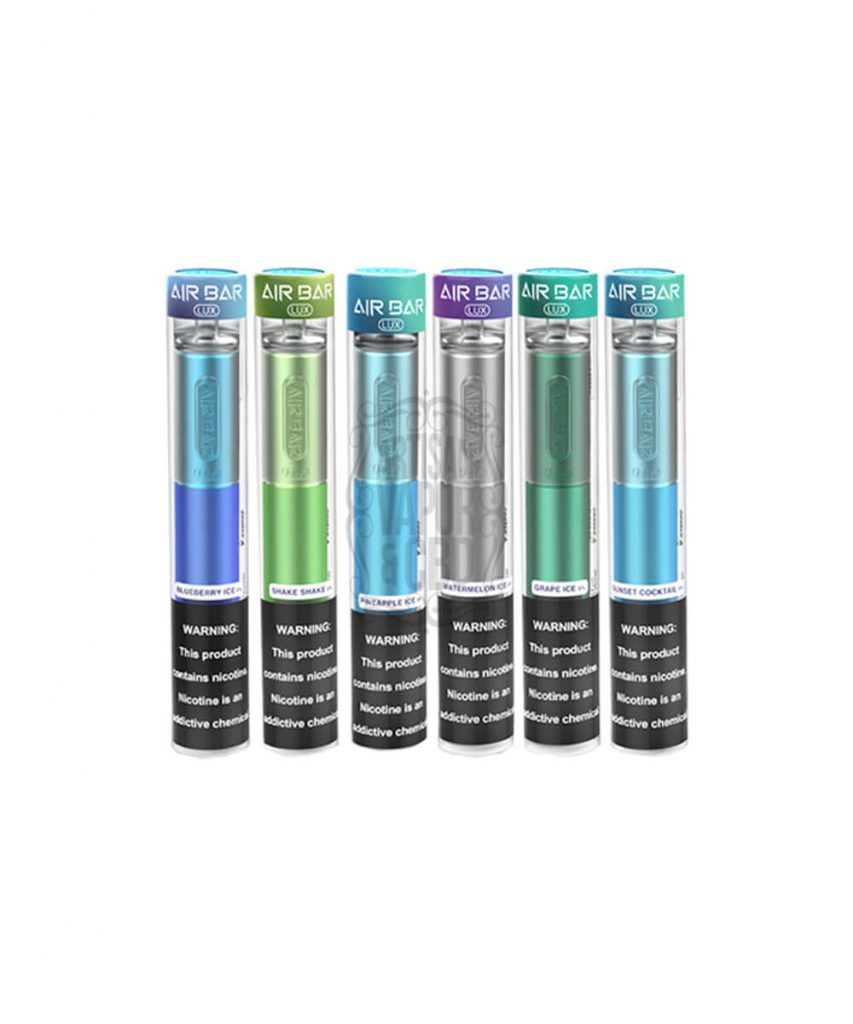 Top 5 Flavors in Air Bar Lux:
Number 1: SHAKE SHAKE
I've not seen anybody that doesn't like Air Bar Lux Shake Shake! It is the perfect balance between three amazing flavors, strawberries, apples and bananas topped off with an icy menthol. One of the best fruity mixes you can get, and it can't be compared to other fruits. The menthol is also not overwhelming, just present to add a bit of a kick to this flavor.
Number 2: Grape Ice
If you are amongst the grape fans, then this is a great choice for you. Since Puff brand is out of business, unfortunately, the Aloe Grape flavor is discontinued but this Air Bar Lux Grape Ice tastes exactly like it, and that's the reason why people are loving it. The sweet grapes mixed with the icy menthol creates a soda flavored grape on the rocks! If you never tried Grape flavored disposables before, you are missing out if you do not try this one.
Number 3: Pineapple Ice
If you had a tough day at your place of work, and need something refreshing, try Air Bar Lux Pineapple Ice. It will make you forget about all your problems and help you relax the rest of the night. The flavor is concentrated with the freshest and richest pineapples with a strong kick of menthol to ease everything off. Pineapple Ice is a hard flavor to find in disposables but just so good. This is one of the flavors that you cannot be tired of, just a great time when vaping.
Number 4: Strawberry Mango
A classic mix that has been in the Air Bar flavor line since they started and it just keeps getting better every new generation of Air Bar. The Air Bar Lux Strawberry Mango, hands down the best Strawberry Mango this brand has made. Two classic flavors blended together Finley, the sweet strawberries are matched perfectly by the mild mango. A great choice for all non-menthol smokers!
Number 5: Blueberry Raspberry
Another non menthol flavor that brings happiness to your taste buds with every puff. The two blends so well together bringing you two great berries. This is a simple little treat to enjoy and vape on throughout the whole day. Being non menthol claimed it down a lot!
These are just the top five flavors, there are so many more flavors to pick! Check out all the flavors on our website.