Sai Dharam Tej is an Indian actor of Tollywood Film Industry. He is a leading talented actor, who made his debut with the film Pilla Nuvvu Leni Jeevitam. The film went on to become a decent hit, and he earned popularity. Since then Sai Dharam became known and famous in the film industry. He has received many appreciation for his acting abilities & his styling.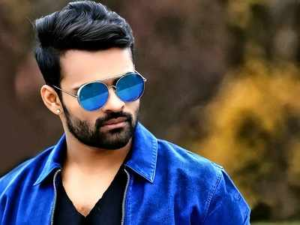 'Tej I Love You' is a Telugu movie starring Sai Dharam Tej and Anupama Parameswaran in the lead roles. Tej I Love You film is written and directed by A.Karunakaran while K.S.Rama Rao and his son Vallabha produce it under the Creative Commercials Movie Makers banner.
When it comes to the styling of 'Tej I Love You' the costumes are looking incredible,  Anupama & Sai Dharam are looking lovely flaunting their outfits in the movie.
One can visit the site of Starobe, the official wardrobe partner for the movie 'Tej I Love You' and buy any featured costume from the Anupama Orginals section. Get Anupama's cute looks from the film Tej I love you! Her vibe is charming, sophisticated and very chic!
One can buy some of the Anupama movie costumes like Black A-line Skirt (worth only Rs. 699 at Starobe) this classic black maxi skirt that can be paired with casual, as well as party wear. Black Floral Maxi (worth only Rs. 1299 at Starobe) this gorgeous outfit is sure to turn heads wherever you go. Black Skinny Jeans (worth only Rs. 1199 at Starobe) black jeans are sure to make you feel comfortable as well as stylish. Maroon Checkered Shirt (worth only Rs. 799 at Starobe) wear it on t-shirts to create an elegant look.
If you are looking to buy Sai Dharam's stylish looks from Tej I love you at the best prices! Classy, cool, casual and comfortable are just a few clicks away from you, you can buy his stylish clothes without any hassle.
Few of his costumes are Solid White Round Neck T-shirt ( worth only Rs. 699 at Starobe) Layer it up with a casual shirt, and you're good to go. American Flag -Tshirt ( worth only Rs. 599 at Starobe) layer it up with a shirt or a cardigan to complete your casual look. Black Full Sleeve Round Neck T-Shirt ( worth only Rs. 599 at Starobe) this black round neck full sleeve t-shirt is forever. Stylist Approved Blue Distressed Jeans ( worth only Rs. 1199 at Starobe)  blue distressed jeans will be the perfect match for both light and dark coloured shirts or t-shirts.
Other accessories like White Sneakers ( worth only Rs. 1249 at Starobe), Black Slip-On Sneakers ( worth only Rs. 1899 at Starobe), Black High Top Shoes ( worth only Rs. 1399 at Starobe) evergreen black high top sneakers and never go wrong with your footwear choice.
The actors of 'Tej I Love You' wore all these costumes & accessories & much more can be bought at Starobe at affordable prices. All the fans can acquire the desire clothes they want of their favourite superstars. Sign up with starobe & buy all these beautiful attires at an affordable price.